Prime Minister Scott Morrison's reaction to Australia wild Fire
We all know about the bush fire crisis in Australia. Recently the Prime minister of Australia came under a lot of criticism as he was on a holiday in Hawaii, while the wildfire crisis in his home state worsened. Prime minister Scott Morrison made a stop in Bega Valley town of Cobargo. Where he was confronted by the angry residents who were unhappy with his response to the fires.
How Morrison tries to connect with the crowd
When we look at the video footage, we can see that Morrison is walking among the crowd in order to reassure them. He is also not wearing a suit and tie; rather he is in a shirt with sleeves folded up. These nonverbal signals ideally should help him to look more approachable and connect better with the people.
However, he failed to connect with the people. Let's see why:
Wrong body posture
The whole duration he was in Bega valley with residents, Morrison had his hands in the pocket with thumbs out. Which is a sign of high confidence since his body frame looks larger. But in this particular situation, it makes him look more aggressive than confident since the situation demands that he show body language of remorse.
No commitment to action
In this picture, Morrison is interacting with the pregnant lady who denied to shake his hand until he brought more help to deal with the wildfire. So he took her hand with both of his hands which allowed him to connect with her. Notice the handshake is not a proper one.
What is interesting is even before he finishes with the handshake, Morrison decides to move on and quickly leaves the lady's hand. Both of these actions show his lack of commitment to the entire interaction.
Here again, we see that while shaking his hand with the firefighter, Morrison keeps one hand in the pocket. Which sends a message that he is not committed to the action or is performing it half-heartedly.
Lack of proper attention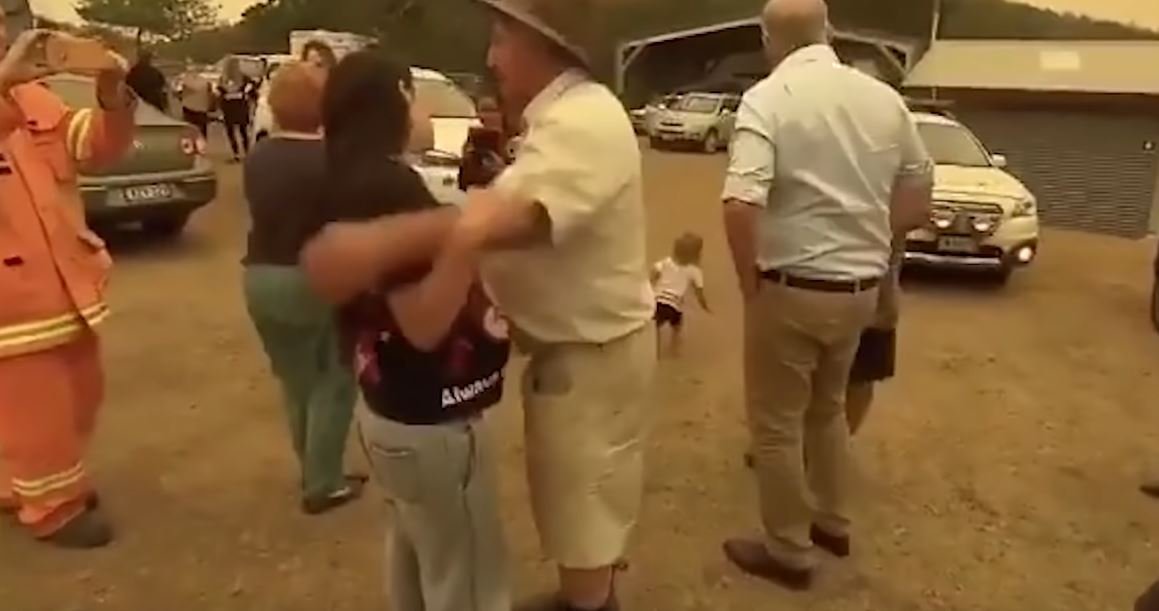 While shaking hands with the pregnant lady referred above, Morrison asked someone else from his team to speak with her. Then turned away while the lady was speaking and started speaking with someone else, not giving her the required attention. Such action can only anger the citizens more since it shows that the leader is not committed to what he is trying to project.
This often happens in other situations as well, when one is not very committed to the actions one is taking. At such times, the way the person's body reacts gives away their actual intentions or feelings. And when intended actions and body language do not match, trusting the person becomes an issue.
This lock down period, get exciting offers on our webinars to know more visit here